Best Live Dealer Casinos in New Zealand
Last update
October 30th, 2023
by
Wagering Advisors Editorial Team
Top deal
NZ$1200 Deposit Bonus + 50 Free spins
In this comprehensive guide, we'll review the best live casinos in New Zealand, providing you with a well-researched and informative rundown. If you're new to the scene or if you're a seasoned player, you'll find the best live dealer casinos and tips for understanding the ins and outs of live table games. Let's explore unbiased recommendations of the best live dealer online casinos available, evaluating their game offerings, security features, and more!
Top Picks For Live Dealer Casinos NZ
TOP 1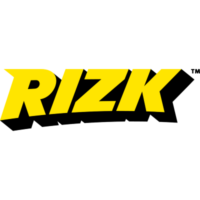 Bonus
NZ$1200 Deposit Bonus + 50 Free spins
TOP 2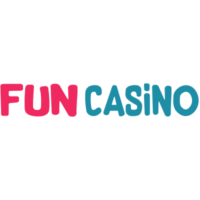 Bonus
100% bonus up to $123
TOP 3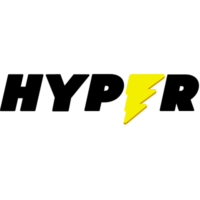 Bonus
Deposit Bonus up to NZ$100
4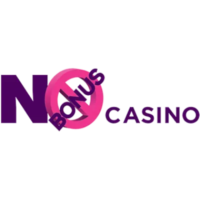 Bonus
10% Cashback No Wagering
5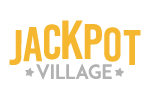 Bonus
20 Free Spins No Deposit + 200% Bonus up to $500 + 50FS
Wagering
40x Bonus + Deposit
6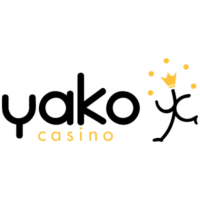 Bonus
NZ$99 Bonus + 99 Free Spins
7

Bonus
$100 Bonus + 70 Free Spins
8

Bonus
100% up to 600 NZD + 100 FS
9

Bonus
50 No Deposit Free Spins + $1000 Deposit Bonus + 500 FS
10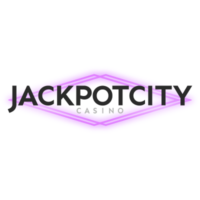 Bonus
80 Free Spins for $1
It's Important to Choose the Best Live Casino!
The emergence of live casinos has revolutionized the way players experience classic games like roulette online. Unlike their digital counterparts, live casinos offer an authentic and interactive gaming encounter, where real dealers manage games in real-time, streamed to players' screens. The significance of choosing the finest live casinos in New Zealand cannot be overstated, as it directly impacts the quality of gameplay.
Enhanced Immersion and Interaction — As the roulette wheel spins and the ball bounces, you witness every moment, just as you would at a land-based casino. The social aspect is not lost either, as live chat features allow real-time communication with both dealers and fellow players. This is only possible at the top-ranked online casinos.
Mitigating Risks — Not all live casinos are created equal. Opting for an unreliable or untrustworthy platform can expose you to a range of risks, including fraudulent activities, theft of sensitive information, and unfair gameplay practices. It's imperative to exercise caution and thoroughly research the credibility of a live casino before investing time and money.
Fairness, Professionalism, and Reliability — Reputable live casinos operate under strict regulations and employ advanced technology to ensure that the gameplay is fair, transparent, and unbiased. Professional dealers trained to maintain the highest standards of conduct contribute to the authenticity of the experience. Moreover, reliable technology infrastructure minimizes disruptions and guarantees seamless gameplay, eliminating the frustration that technical glitches can bring.
How We Rank the Best Live Dealer Casinos
At Wagering Advisors, we're committed to helping players get an exceptional gaming experience. That's why we go beyond the surface of the online casino industry. We meticulously evaluate and handpick the best live casinos in New Zealand based on a set of comprehensive criteria that ensure your satisfaction, security, and enjoyment:
Reputation and Reliability — Researching the reputation and reliability of live casinos is paramount. We delve deep into player reviews, testimonials, and industry feedback to gauge the overall sentiment towards a casino. We double-check the licensing and regulatory status of each platform to ensure they adhere to the highest standards of operation. Furthermore, we emphasize robust security features, such as SSL encryption and advanced firewall technology. This is all vital to safeguarding your sensitive information as a use of the site.
Range of Live Games Offered — Variety is the spice of gaming, and live casinos should be no exception. Our evaluation includes an assessment of the diverse range of live games each casino offers. From classic table games like roulette, blackjack, and baccarat to innovative game shows, you'll find a huge variety in the best online casinos.
Quality of User Experience — A seamless and enjoyable user experience is central to our selection process. We analyze the user interface for ease of navigation, intuitive design, and mobile compatibility. High-quality streaming is another vital component, contributing to an immersive atmosphere where players feel truly engaged in the action.
Payment Methods Available — Secure and convenient payment methods are crucial for any live casino. When reviewing a website, we evaluate the available payment options, such as credit/debit cards, e-wallets, and bank transfers. We want to make sure the casinos meet stringent security protocols and offer hassle-free transactions. Players deserve the peace of mind that comes with reliable, prompt, and secure financial transactions.
Bonuses and Promotions — These rewards add an extra layer of excitement to the gaming experience. We meticulously examine the types of bonuses offered, including welcome offers, reload bonuses, and loyalty programs. Our goal is to identify platforms that provide players with generous incentives, enhancing their chances of winning and extending their playtime.
Our Recommendations for Top Live Casinos NZ
Our evaluation system helped us to come up with a list of recommendations for NZ casinos where the best live dealer games are available. All these sites are reliable, secure, and exciting!
Jackpot City
Jackpot City stands as a captivating haven for live casino enthusiasts in New Zealand. This website offers an impressive array of live games, from the classic options of roulette and blackjack to amazing live game shows. With a great choice of payment methods at your disposal, including seamless card transactions and rapid e-wallet options, funding your gaming adventures is a breeze.
The real gem, however, lies in Jackpot City's welcome bonus of up to NZ$1600 as a deposit match. The loyalty program is also great; it unlocks a treasure of exclusive bonuses and personalized perks.
Spin Casino
Spin enjoys a reputation as a premier destination for live casino enthusiasts. It's focused on offering a wide selection of games, including roulette, blackjack, and poker. The transactions are seamlessly facilitated through a good choice of banking options, including most popular e-wallets and debit cards.
As a welcome bonus, you can get up to $1000 through a deposit match. After that, you can become a part of a loyalty program with daily, weekly, and monthly promos.
SkyCity Casino
SkyCity is a popular platform for those seeking immersive gameplay. It offers a rich selection of live games that span from the elegance of live roulette to the strategic intensity of live poker. The casino provides a range of secure payment methods, allowing you to manage your funds with ease and confidence.
What sets this website apart is its great welcome promo: a 100% deposit match up to NZ$100 plus 70 free spins. You can use the deposit match to play live dealer games without risking your own money.
Rizk Casino
With its original superhero-themed platform, Rizk offers a unique experience for its users. It offers a dynamic assortment of live dealer games, with special attention to roulette and blackjack. Credit cards, e-wallets, and other depositing/withdrawal options are available.
Rizk has an innovative "Wheel of Rizk" feature. With each spin, you unlock rewards, including real money, free spins, and other exciting bonuses.
Skycrown Casino
This is an outstanding website for NZ users, mainly because it emphasizes the importance of security. It offers a massive collection of games from various providers. All types of live dealer games are available, including baccarat, roulette, poker, blackjack, and more.
Types of Games to Play at a Real Money Live Casino
As a NZ online casino user, you can enjoy an array of live dealer game types that bring the allure of the casino floor directly to your screens. All these games offer an immersive and interactive gaming experience.
Live Blackjack — Engage in strategic battles against the dealer in real-time. Live blackjack delivers the excitement of trying to reach 21 without going bust, as professional dealers deal the cards and interact with players.
Live Roulette — Witness the classic roulette wheel spin and the ball move along its pockets, all in real-time. You can place bets on various numbers, colors, or combinations, and watch as the croupier spins the wheel to reveal the winning outcome.
Live Baccarat — Baccarat is an elegant game, with live dealers orchestrating the action. You can bet on the player's or banker's hand, and watch the drama unfold as cards are drawn and the winner is determined.
Live Poker — Online casinos give you a great chance to test your poker skills in live dealer games. Engage in variants like Texas Hold'em, Three Card Poker, and Caribbean Stud Poker, competing against the dealer and other players for the best hand.
Game Shows — These games blend entertainment and gambling. It's where a great host makes a world of difference. You can play Monopoly Live, Dream Catcher, and other fun games with interactive elements and a chance to win big in an unconventional way.
Each live game type presents a distinctive atmosphere and challenge, but all share the common thread of real-time engagement, professional dealers, and the thrill of competition. With these diverse options, players can find their perfect live gaming adventure, tailored to their preference and skill level.
Promos and Bonuses at Live Casino Sites
Live dealer casinos are not only about immersive gameplay. They also come packed with enticing bonuses that add to the excitement and value of your gaming journey. Here's a breakdown of the common types of bonuses you can expect:
Welcome Bonuses — A warm reception awaits new players in the form of welcome promos. These often include bonus funds or free spins upon making your initial deposit, kickstarting your live casino adventure with a boost.
Matching Deposit Bonus — This popular offer matches a percentage of your deposit amount, effectively multiplying your playing funds. For instance, a 100% matching bonus on $50 would give you a total of $100 in your balance to play with. Although it seems like you're getting more by depositing more, we don't recommend making a huge first deposit (especially if the wagering requirements are high).
No Deposit Bonus — Some live casinos offer a gracious no deposit bonus, granting you bonus funds or free spins without requiring an initial deposit. The only problem is that these offers can rarely be used on live dealer games. Still, they give you an excellent chance to explore the casino's environment risk-free.
Reload Bonuses — These offers keep the excitement alive beyond your first deposit. They give you additional funds for subsequent deposits.
Cashback Bonuses — This is a safety net for NZ players. If you experience losses within a specific timeframe, the casino refunds a percentage as bonus funds. That gives you another chance to win.
Loyalty Programs — Online casinos reward your dedication! As you play, you accumulate loyalty points that can be redeemed for various perks, ranging from bonus funds to exclusive tournaments and personalized offers.
Other Promotions — Live casinos often host a range of time-limited promos, such as holiday specials or themed events. They can include various rewards like bonus funds, free spins, or entries into prize draws.

Free Spins — Many bonuses include free spins on specific slots. These spins provide a chance to win real money without using your own funds.
Prize Giveaways — Some promotions include exciting prizes beyond bonus funds. These may be gadgets, vacations, or luxury goods.
Tournaments — You can compete against other players for leaderboard positions and the chance to win cash prizes or other rewards.
These bonuses and promotions enrich your live casino experience, providing opportunities to maximize your payouts. Keep an eye on the promotions page of your chosen live casino to take full advantage of these offerings. But remember: it's especially important to read the terms and agree to them before you claim any bonus offer.
How to Play at Live Casino Games Online
Live dealer casino games introduce you to a world of immersive and interactive gaming that bridges the gap between land-based casinos and online platforms. Here's a step-by-step guide to get you started:
Choose a Reputable Live Casino – select a trusted and licensed live casino that offers a diverse range of games, secure payment options, and reliable customer support.
Create an Account – register on the chosen casino platform by providing necessary details. Then, you'll need to verify your account by providing the personal documents that the casino requests.
Make a Deposit – fund your account using the available payment methods. Many casinos offer welcome bonuses that provide additional funds for your initial deposit.
Explore the Live Games Lobby – navigate to the live games section of the casino. Here, you'll find a variety of live games, including blackjack, roulette, baccarat, poker, and game shows.
Select Your Game – choose a live game that intrigues you. Click on the game icon to enter the virtual gaming room with a live dealer.
Place Your Bets – once inside the game room, you'll see the live dealer, the game table, and various betting options on your screen. Use virtual chips to place your bets by clicking on the desired betting areas.
Interact with the Dealer – you can interact with the dealer and sometimes other players through a chat feature. Engaging in polite conversation adds to the social aspect of the game.
Play! – the live dealer will manage the gameplay, dealing cards, spinning the roulette wheel, or revealing game results. Watch the action unfold in real-time via the live video stream.
Winning and Payouts – if your bets win, your winnings will be automatically credited to your account. Payouts are based on the game's rules and the bets you placed. When you're ready, you can withdraw your winnings using the available payment methods.
Tips for playing live casino games
You want to enhance your chances of winning and improve your overall user experience? The Wagering Advisors team has some great tips for you:
Understand the rules! Before you start, read the rules of the specific live game you're playing. This will help you make informed decisions during gameplay.
Manage your bankroll! Set a budget for your gaming session and don't surpass it. Avoid chasing losses with your own deposit and know when to walk away. If you're using bonus funds, you can relax a bit.
Choose the right game! Different live games have varying betting limits and strategies. Choose a game that aligns with your skill level and preferences.
Interact responsibly! Use the live chat feature respectfully and avoid disruptive behavior. Remember: everyone is there to enjoy the game.
Take breaks! Live casino games can be intense. Take regular breaks to refresh your mind and maintain a clear focus!
Use bonuses! Make the most of available offers to extend your gameplay and increase your chances of winning!
Overview: Exploring Live Dealer Games in New Zealand
As you discover live casino gaming in New Zealand, you're immersing yourself in an exciting world where innovation meets tradition, and convenience merges with authenticity. Live dealer casinos have redefined the online gaming landscape, offering an unparalleled experience that captures the essence of brick-and-mortar casinos while providing the convenience of playing from home on the go.
Live Casinos FAQs
How can I tell that NZ and Canadian live casinos are trustworthy?

First, you must make sure the casino is licensed by reputable authorities like the Malta Gaming Authority. Check for SSL encryption, renowned game providers, positive player reviews, transparent terms, and responsive customer support.
What types of games can I play at a live dealer casino?

You can enjoy a variety of classic and innovative games, including live blackjack, roulette, baccarat, poker (various variants), and engaging game shows that blend entertainment and gambling elements. These games are conducted in real-time with professional dealers.
Can I interact with live dealers at an online casino?

Absolutely! Interacting with live dealers is a hallmark of the live casino experience. You can communicate with them through a chat feature in real-time during your gameplay. They respond to your messages, engage in friendly conversations, and provide a social element that emulates the atmosphere of a physical casino, enhancing your overall enjoyment and engagement.
How can I deposit and withdraw money at a live casino in New Zealand?

You can follow a few easy steps to load your account with real money. First, log into your account and go to the "Banking" section. There, you'll see the "Deposit" option. The website will let you choose a preferred payment method and an amount that you want to deposit. Enter any required details and confirm the transaction! To withdraw money, you need to be logged into your account. Visit the "Banking" section and choose the "Withdraw" option. You can choose a banking method (often the same as your deposit method). Enter the amount and any necessary information. Then, you'll only need to wait for the casino's team to process your request.
Will I pay any fees for depositing and withdrawing money after playing live dealer games?

Fees for depositing and withdrawing money after playing live dealer games can vary depending on the specific casino and payment methods you use. Some casinos may offer fee-free transactions, but others might charge a small percentage or flat fee for certain payment methods. It's essential to review the casino's terms and conditions, as well as the banking section, to understand any potential fees.
How can I get a bonus at a live casino online?

Once you sign up and create an account at the website, check the available promotions. Take your time to go through the details and terms. Follow the instructions provided by the casino to claim the bonus. It might involve clicking a button, entering a code, or selecting the bonus during the deposit process.
What are fair wagering requirements for bonuses at live dealer casinos?

A typical range from 20x to 40x the bonus amount is fair for wagering requirements. This means you'll need to wager the bonus funds a certain number of times before you can withdraw any associated winnings.
Can I play live casino games on mobile?

Yes, you can play live casino games on your mobile device. Many reputable websites offer mobile-compatible platforms or dedicated apps that allow you to enjoy live dealer games on smartphones and tablets. These mobile versions provide the same immersive experience as playing on a desktop computer, with real-time streaming and interactive features.
How can I win money at live casinos?

Winning money at live casino games is all about luck, strategy, and responsible gameplay. First, you need to choose the right game. Opt for blackjack or poker variants with favorable odds. Understanding the rules and strategies of the game gives you an edge. Set a budget for the gaming session, and avoid chasing your losses if it's not a good day for gambling.
Are online live dealer games legal in New Zealand?

Yes, online live dealer games are legal. The country does not have specific laws that prohibit online gambling for Kiwis when using offshore platforms.